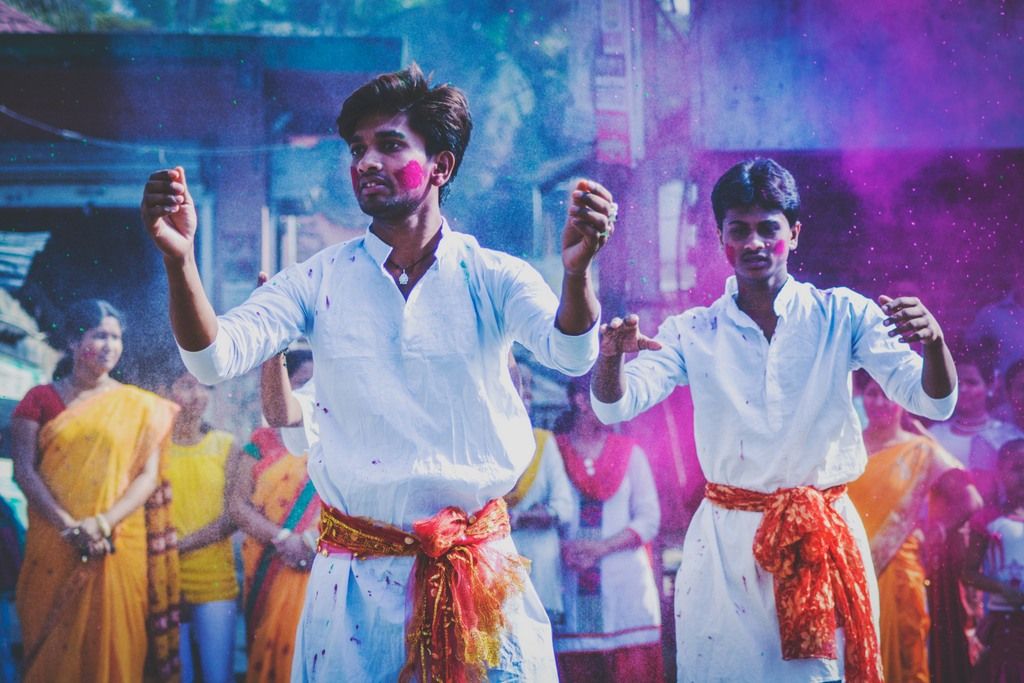 Why India's Young Generation is Unemployed?
It was a job fair in my college today. I applied for 2 companies and luckily got offers from both of them (DHFL & Teleperformance). The process had started at around 9 in the morning and took the whole day. 
This fair was organized by Punjab Govt. I guess, Govt. asked some random companies to come over to our campus and conduct interviews, so that the ruling party can probably claim its achievements related to Employment during the next election period.
Don't Talk about Skills
Let's come to the point. Actually, as per my observation, the companies over there were looking for almost 'Unskilled People' and weren't seeming in search of candidates with any specific skill set.
This is not a problem because, this way, a lot of "people" were getting a chance to at least sit in the recruitment process. But, the real problem is the "Salary Package" that was being offered. 
It's a proven fact that if you decrease the qualifications or skills required in any profession, then the number of candidates applying for that position largely increase. 
This gives a chance to the recruiter to slash the salary that he was supposed to offer. Just imagine, being offered Rs. 20,000 for some job in a city where rent for even a simple 2BHK flat is Rs. 18,000.
This is what happens when we talk about unskilled people.
A Pinch of Reality
I am in an institute where people usually come to study after completing their 12th Grade. Most of them come over here for Degree Programs. So, Don't you think they will surely have some skills after getting 3 or 4-year education in their course?
"Yeah! They will be skilled in at least something" should be the ideal answer. So ideally they should also be applying for positions that are related to their skills. But, the reality is far away from this ideal assumption. 
Even after completing their courses, people are applying for jobs that don't require any of the skills which they have learned in their past 3 or 4-year education.
Think! Tink! What may the possible reason here? Actually, The discussion can be divided into two parts now –
Scene 1 – People are not skilled. They just have degree certificates for name's sake.
Scene 2 – There aren't any job openings for the skill set that these people have got trained for.
People are not skilled
A study by Aspiring Minds showed that only 6% of Engineering graduates are employable in India. It's a huge number, guys. Simply, it means that only 6 out of 100 people (who had enrolled for 4 years of professional education) have got the skills that were being imparted.
Now, think on your own, Where will these 94% so-called "Skilled" people go? For sure, in the industry that doesn't require any specific skill set (Call Centres).
If so much population of these "HIGHLY SKILLED" candidates is rushing towards any profession, then do you think that recruiters will need to pay much money for hiring some of them? No, not at all.
No Job Openings
Some sectors don't generate much employment because of a lack of growth in those industries. So, some students genuinely skilled in those jobs generally don't get employed in their field of specialization. 
That's why even this herd of somewhat skilled job seekers is forced to go to the job fair that was organized for unskilled people. 
Problem with Unskilled Jobs
The thing is that people today can't work for the jobs they want to. But, they surely have some talent. So, when they get into the fair like the one that had happened today, they take job opportunities away from the truely unskilled people who were supposed to do those jobs.
Now, in this scenario, employers are getting talented and skilled employees at a cost even lower than an unskilled employee.
Why there is a lack of jobs in skilled sectors?
In its efforts to fight unemployment, the government came up with skill centers. These places charge a reasonable fee and train people for various jobs.
But, the problem here (as mentioned earlier) is the lacks of growth in those sectors. Think on your own, if the automobile market is going into slowdown then who's gonna hire the motor mechanics. When real estate projects are getting shut, then who's gonna hire those civil engineers.
Ok, I agree that the economy isn't in its best phase today. But even while it was booming, there wasn't any much growth happening in the employment rates.
Automation and maybe Overpopulation need to be blamed here. And we can even blame the Britishers who left us to overgrow freely(at least in the term of population size).
Why over-population is a bigger evil than we think?
There is a severe lack of knowledge in common public that if they (at present in 2019) are producing two kids, then they are simply posing a threat to their own civilization. And they are bringing up those kids to at last fight with some really tough competitors.
I see these fights happening daily even today. Only the best people get shortlisted. There is just no place for the mediocre in the Skilled Market because the employers have the opportunity to pick the best.
Roots Analysis
I have witnessed it myself a few days ago. A company named 'Roots Analysis' was on our campus to recruit some people. Most of my batchmates had a shine in their eyes when they heard our Placement Incharge announcing the Salary Package we were being offered.
Everyone enthusiastically wanted to get into that company. Criteria for sitting in the first round of placement process was 60% average marks in our course. So some of the guys and gals were shed out from the process here only.
Then to our surprise, just a few hours before the drive, another list came out. It didn't have the names of some people. Placement Incharge said that Company shortlisted these people based on their own criteria. Again a lot of us were out.
Now, we were a total of 150 people fighting for a few positions that offered a quite good salary in comparison to unskilled ones. You won't believe but after just 2 more rounds (analytical test and group discussion), 140 people were out of the process. And just 10 of us got shortlisted.
I was one of the people who had got selected. Everybody was congratulating me as if I had already got the job. It made me a witness of a process where even good people got sorted out. A perfect example of 'Survival of Fittest'.
Ironically, the interviewers were now supposed to even throw some of us out. They just needed 1 or 2 people at most for that position. What a misery, human beings are in!
If the world is reduced to 10% of its population?
Just for the sake of understanding, just assume if 90% of the world's population disappears, then I think it will almost solve the whole problem.
You know why, because, even if you will have mediocre skills, you will at least get a chance.
But thinking logically, this will also pose a problem for us in the long term. Humans have been able to evolve so much just because they were competing to stay alive.
Now, if you take out all the competition, then we may stop evolving because there will be no need for that. Whatever! this passage is more close to my mind's fiction than the world's reality. So, better Ignore it.
Concluding Words
The world will continue to be a place where only fittest people will survive. Hence, we need to keep evolving with time. So that we can stay in a position to compete with whomsoever needed.