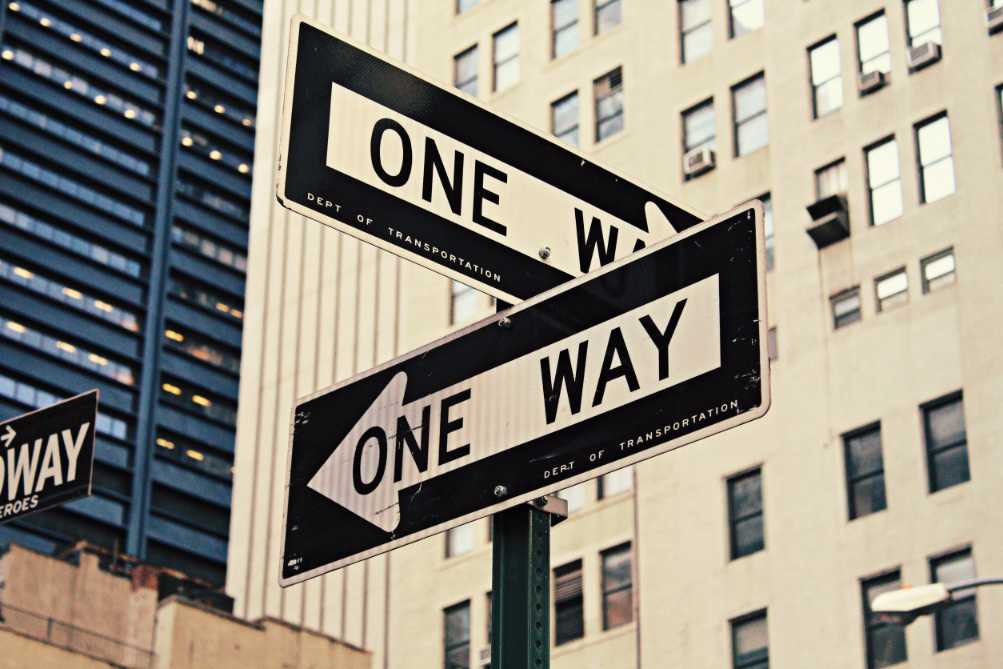 From an Aspiring Scientist to an Aspiring Civil Servant
I am a desperate man, maybe everyone is, to some extent. But, my tendency to shift my focus areas is very high, probably due to the lack of any oversight authority.
Up to 10th standard in school, I wanted to become a scientist. Everybody used to call me 'Scientist'. In the 10th standard, I ]kind of' fell in love and started writing some song lyrics. So, I changed my career goal, right from being a scientist to a song lyricist.
Just around that time, we frequently had to visit the hospital because of my father's cirrhosis. These visits aroused a sense of respect in me for the medical profession.
So, by 11th standard, I wanted to become a doctor. I prepared for Medical Entrance. I almost got through the test but never went to any counseling because I started listening to some speakers which inspired me to start-up a 'business'.
Startup
The thought of start-up seemed way more adventurous than studying medical books for the next 10 years of my life. So, after appearing for medical entrance, I started working on a Startup Idea. It was related to publishing 'probable question paper banks for board exams'.
A friend of mine was to help me with this. But, after working for a while, he backed off. It created a wide deficit in my planning. No one else was ready to help me because everybody was preparing for their college entrance exams. Still, I kept going, compiling questions that I thought to be important for the board exams.
To cover up my operations, I started looking for a college. I wanted to go away from my hometown to get some exposure. So, I went to Mohali. It was a completely new world.
My work on my Startup idea was still on but the market leader in that segment came up with the updated version of their question paper banks. That took the market by a sweep. Every student trusted that brand. The new versions of those help-books were really good. So, I had to ditch my project.
In college, I got exposed to new thoughts and ideas. I planned to either startup business by the end of my degree or get a job through college placements. So, I started working on both things side-by-side. I took to online classes for getting trained in areas that may help me in getting a job and on the other hand, kept brainstorming about all the business startup ideas I got.
Stock Market
In between, I got interested in the stock market. It seemed like a viable option to sustain my livelihood. I worked on this for almost a year, learned from where ever I could, read books, took online courses, attended webinars and got a demo trading account, tried to trade in Forex, commodities, equities, maintained strict trading journals, in essence, I tried everything I could to become a profitable trader.
But at last, in the absence of any sustainable results, I finally ditched the stock market. Until quitting, I passed through various stages and got a lot of experience. One most important learning that got engrossed in my mind from this whole experience was the importance of chance/randomness in our lives.
I have learned that when the sample size is very large, the role of chance gets multiplied.
Blogging
It took me some time to shed off the hangover of trading. Then eventually, I restarted taking online classes for gaining additional skills for the college placements.
Along with that, I began to write again. Just after starting college, I had started a blog. But, when I started trading, I didn't have any time to add new content to it. So, my domain had expired in between.
But now, as I was over with the trading, I got that domain renewed and started writing again. I spent countless hours improving my website's design. I learned a lot about WordPress. It was a universe of knowledge in itself.
YouTube
I started a YouTube channel too.  I had finally got okay with the fact that 'there is no god'. So, my mind was volatile than ever. I started 'kind of' professing about universal brotherhood and 'no god' theories on YouTube in the hope of gathering an audience that believes in rationality.
YouTube is a very crowded platform. So, I thought about putting my bait on advertisements to reach my targeted audience. I had the money for that but I thought it would be better if I earn some and then spend it.
Swiggy
I assumed that by earning money myself, I would be more judicious while spending it. So, I quickly got a job with Swiggy next day, as a delivery guy. Summer vacations were going on. I had to work just for 4-5 hours in the evening.
But, the idea of getting real money into my account made me quite greedy. I had tried a variety of things in my college till then but had never really earned anything.
So, I started working overtime. It was an adventurous job. You get to ride on a bike, go to different places, meet different people, eat new dishes, and whatnot. I worked for 2 months. It was a life-changing experience.
I got an opportunity to get into the minds of daily-wage workers, the people who didn't have much money but had big-enough hearts, learned about the business model of restaurants and food delivery companies, started respecting a new section of people.
I left the job because I had reached a Saturation point, had learned whatever I probably could, had got an idea of Judicious Spending. So, I never advertised my YouTube videos and effectively stopped making any videos because I no longer felt the need for professing to people who are already happily living with whatever beliefs they had.
Moving On
After getting off from the Swiggy job, I now wanted to pursue something productive. The idea of being Youtuber had already vanished from my mind. I could write blogs but didn't felt any need for that either because there are millions of blogs that are already providing the information people need.
So, I changed my domain name from urlifemate.com to supinder.in as a part of the shift in my strategy of blogging. Instead of sharing stuff that was already available on the web i.e. the content which ranks in the search engines, I simply started writing about whatever I felt like writing. As of now, nobody reads my blogs. Very few people know about its existence. I write just to satisfy myself.
Civil Services
Getting back to the bigger picture, I wanted something to cover the space that was covered by Swiggy Job / Trading earlier. Akash (my flatmate plus a very good friend) advised me to start preparing for some competitive exam because he felt that I have the potential to crack.
Just out of coincidence, the next day, Rashmi (my girlfriend) asked me to do the same thing too, i.e., to prepare for any competitive exam. The hypothesis was that this will help me focus on something productive and can even secure me a job in the long term.
So, I started preparing for the 'toughest' competitive exam in India i.e. Civil Services Examination conducted by UPSC. It has been a refreshing experience. I have enjoyed every bit of my preparation because its syllabus is so much diverse. I can always pick a new subject/topic and learn.
Now, as I know about my nature of jumping from one thing to another, I am gonna control that aspect and keep holding to this ship, no matter what. Rest, the time has the strength to change anything.