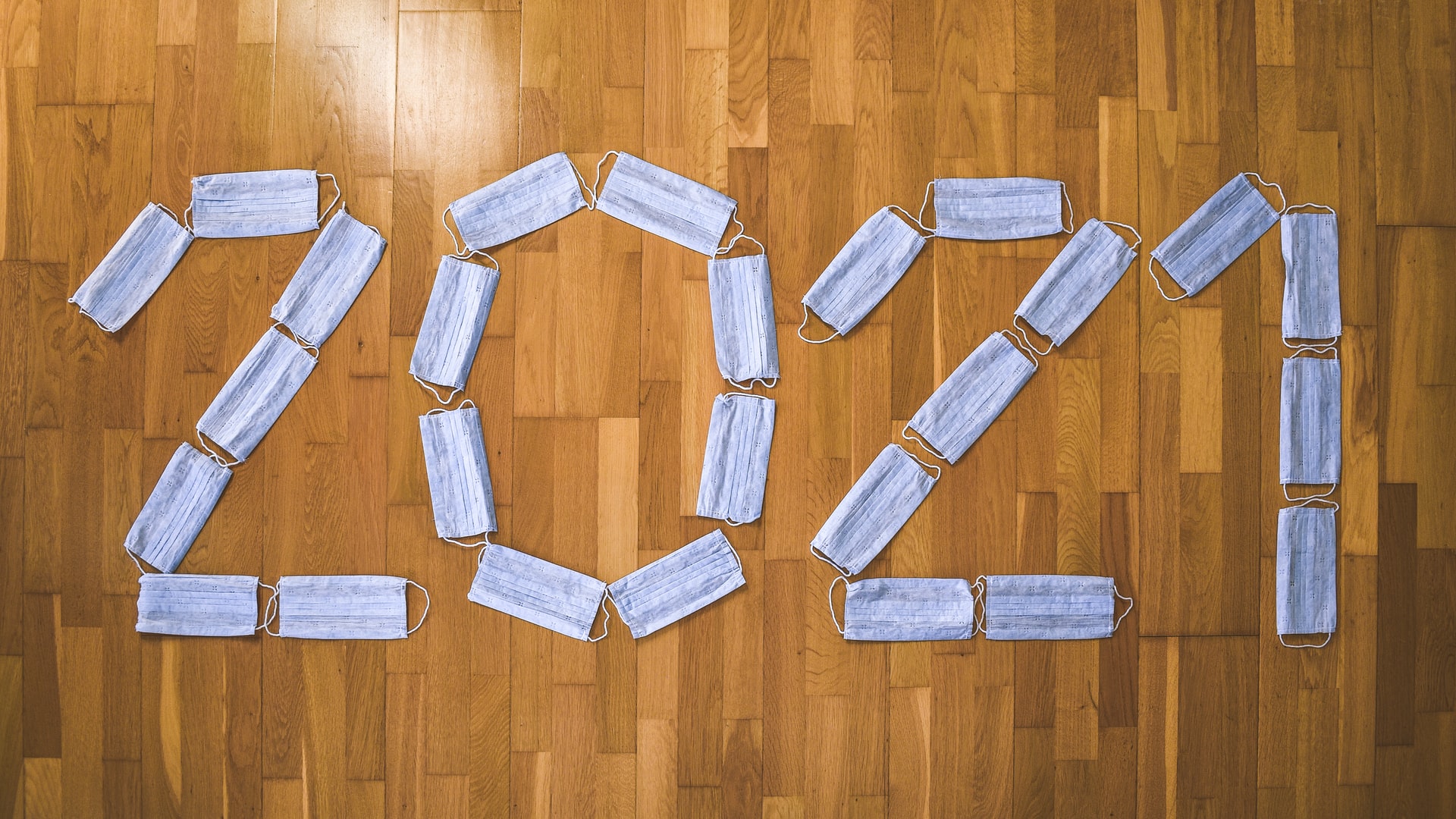 I have been a student of Punjabi University, Patiala for more than a year now. I am studying in the Department of Law. There is also a 'Punjab School of Law' within the University Premises. So, I don't want you to get confused about that🐷.
Whatever! It's almost the end of January 2022 and I had joined this University in December 2020. I seek to talk with you about my First Year at the Law School. So, from where should I start🤔!
Some Goodnesses of my University
Let's try going back and see how much I can cover… Last month, we won a National Moot Court Competition. The Head of our Department told us (the team) that it was the first time anybody has ever done that in the History of our Department. By the way, she is a nice person – supports us a lot in our endeavors – one of the goodnesses of this University.
Another goodness that this university offers is a 'Great Library'. I am not talking in the sense of it having 'great' books. It's a great library because it stays open almost always, and the staff is super polite. Though, it has also got most of the books I usually need.
Moving forward, Hostels are also good with no restrictions at all, except that you cannot bring in girls🐶. The food in the Mess does not make you sick.
Politics and Lockdowns
We have spent most of the year under lockdown. Our government loves to shut down educational institutes even at the smell of COVID. But I don't blame them, as they have got their reasons – political as well as logical. Thanks to these political reasons, our Hostels or the Library never got shut. So, even though we couldn't attend Face-to-Face classes for most of the year, we still were able to stay within the campus and study in the library which is a big relief.
Most of the other Universities and colleges were completely shut for most of the year. So, for that reason, I commend myself that (by sheer luck) I chose this one.
Still, I learned a lot
Before this Moot (the one we have won), I participated in two others. In January, we were scheduled to participate in KK Luthra, but all thanks to COVID, it has got delayed to March.
Apart from Moots, I studied Law – like real old school Law 🧑‍⚖️ – Sections, Articles, Punishments, Rights, Liabilities, blah, blah, blah! At first, when I had started, I thought I will never get through, but after a year of perspiration, I feel as if Law comes naturally to me and that I was destined to be a Lawyer from the very first day. This is soothing – doing something you love.
COVID 'loves' us
The offline classes had first started in February 2021, that's also the time when I had moved into the Hostel. Those offline classes were shifted online in March when the second wave of the COVID started😷. Around that time, we were about to write our 1st Semester exams. We wrote them ONLINE. Then, 2nd Semester passed in Virtual Classrooms.
From September to November, we had regular Offline Classes for the 3rd Semester. But then the teachers started with their strike in December. After that, Winter Vacations began and in-between the third wave of COVID got into pace🤦‍♂️. So, Lockdown has been imposed again and we are writing our MSTs online.
Funny Thing about Online Exams
I will tell you a funny thing about our Online Exams. We are having Open Book Examinations. So, we just copy from the books/articles to the Exam sheets. But what is funny is that students finish writing their exams even before the department sends the question papers.
Look! Our department gives us around four topics for each subject to study for the test.
Syllabus: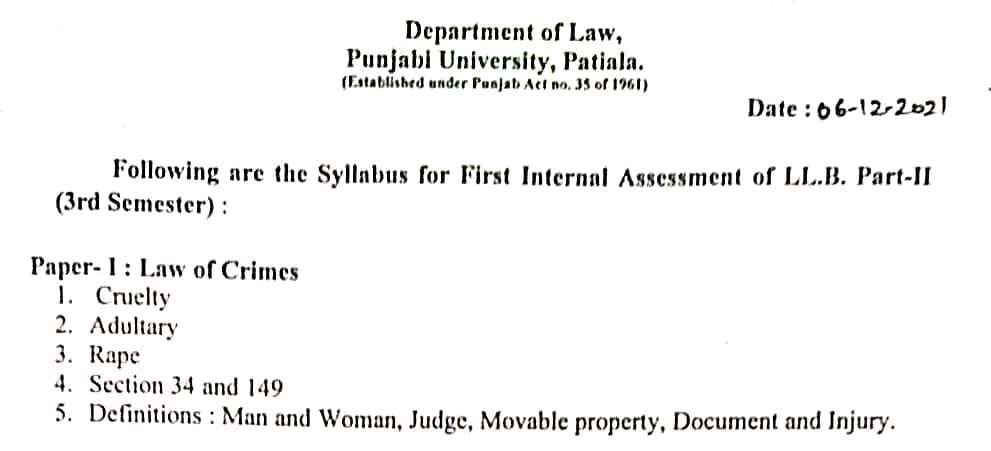 In the MST, they put those four topics as questions.
Question Paper: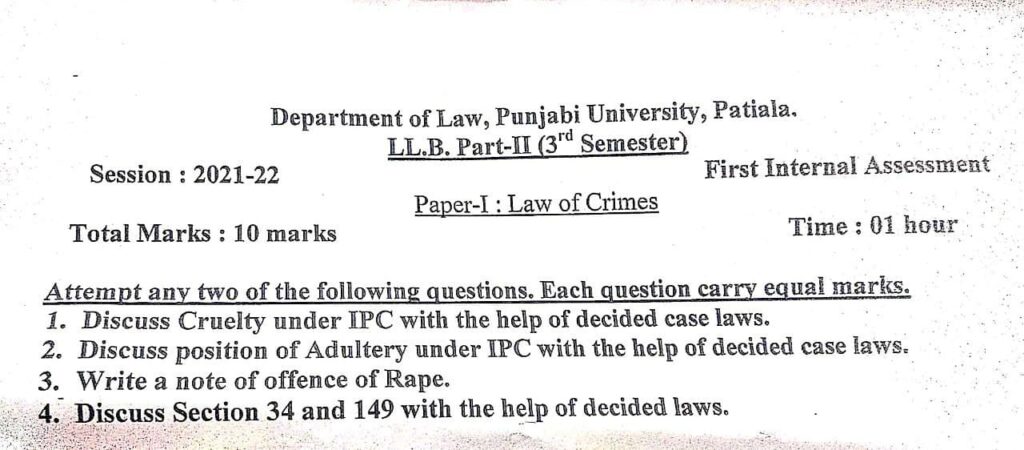 So, what the great minds do is to write down the exam, the night before the exam. The only constraint in Online Examinations is the Time and if you are smart or you live in our Hostel, you will get around that too🤣.
I wonder why the department is not moving to a strict MCQ-based Examination system. What good is it to write sheets and sheets of paper when real knowledge you acquire is Nil (0)?
I am more active now
Oh! I am already very active mentally. I mean that now I have got more active physically. I go jogging at least 2-3 times each week. For the first time in my life, I even went to the Gym for around a month. Hey, chill! I didn't pay any membership fees. There is a Gym in our Hostel! (Another Goodness😉)
So, now I know how to exercise with those machines. That was always a mystery to me as I had never in my life used those pieces of equipment. As they say, there's always a first time for everything. And my first time for Gym was in my 3rd semester of Law School.
Relationship
It was one of the best things I had in CGC and sadly it has seen a downward turn in PUP. When I was in CGC, we (me and Rashmi) used to spend a lot of time together – watching movies, cooking, eating out, mountain trips, and whatnot.
It's not at all the same now. We are so many miles apart. So, we can't give each other as much time as we used to, during those good old days. But still, we have been able to maintain stability. That's rather an accomplishment for us, as earlier we had no experience in living apart. I am very confident that we will surf through this🏄‍♂️.
The sacrifices we make for LOVE❤️.
Way Forward
I think, in the following year, i.e. 2022, I will participate in more Moot Court Competitions. I will join some Internships, i.e., get hands-on experience, as I have already gained a lot of bookish knowledge. Apart from this, I will finish some certificate courses which will help me land a job in a Tech-focused Law Firm or as an in-house counsel in a Tech company. I will also read a lot of good Literature (like War and Peace, Midnight's Children, Lord of the Rings, etc.), and will go on a trip to the Bay of Bengal or the Arabian Sea around March-April.